On International Women's Day, we want to be part of the movement that is working towards building the equal world we all want to live in. That's why the best way we can think of to celebrate this March 8th is handing over to a group of women at Noatum, so they can share what they think about the fight for equality with all of us.
Different women from different countries and cultures, who are all currently working in the Noatum group, answered the same questionnaire about Women's Day:
1) What does International Women's Day mean to you
2) What is the most important message you want to send to young women thinking about their careers?
3) What do you believe will be the biggest challenge for the generation of women coming after you?
4) Who is your biggest influence and/or icon?
---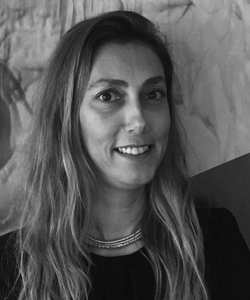 Zwynep Özden
Operation Team Leader – Seafreight Export
Noatum Logistics
Turkey
1) Women's day is proof of how we can survive, and how we can reflect our inner passion outwards.
2) I would like to tell them to never give up, and to always try to find a way to overcome every obstacle that may face during their life.
3) Unfortunately, the biggest challenge they might continue to suffer from will be inequality. Achieving equality may not be easy for them, especially in certain societies or in some cultures. My other concern is how they will deal with issues like violence, abuse, education and healthcare.
4) Mustafa Kemal Atatürk was one of the most important leaders who believed in the equality of men and women. He believed women need to have same rights, not only in education but also in their social and professional life. I have always admired his far-sightedness and vision. That's why he is and will be my biggest influence.
---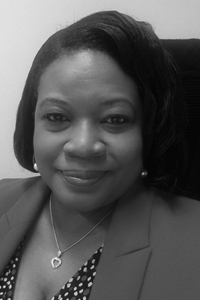 Yalonda Henderson
Operations Manager
Marmedsa Oil & Gas
US
1) It means empowering the next generation of young women in order for them to realize their worth in all facets affecting their lives. There is strength in togetherness; we deserve equality : it requires individual commitment whether small or big, it will have a definite positive impact supporting the women's rights theme and core values.
2) I would like to convey to all young women focused on their careers the following: know your worth and understand your value. Find the inner strength to resist inequality and remember the sacrifices made by many women champions both previous and current. Be encouraged.
3) The biggest challenge is ensuring that the next generation is able to design and build their future without facing the obstacles that the women before them did.
4) One of my icons is Michelle Obama. She once said "As women, we must stand up for ourselves. As women, we must stand up for each other. As women, we must stand up for justice for all."
---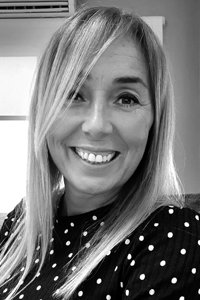 Montserrat Falcón Reyes
Administration Dept
Marmedsa
Noatum Maritime
Spain
1) For me it means a big success of the achievement in women's rights, which was unthinkable a few years ago.
2) I would like to encourage them to fight for what they believe in, and not to let their dreams fade away.
3) The biggest challenge they might face, I think, would be meeting people who are against their rights and dreams, so they need to be strong and committed to their goals in life.
4) My biggest influence is Marie Curie, because she was awarded several Nobel Prizes in Physics and Chemistry, which was something amazing at that time.
---
Ellie Hioe
General Manager, Hong Kong, South China & Taiwan
Noatum Logistics
1) A day to celebrate women everywhere for their contributions to the world. This is also an important day I appreciate myself – as the mother of two kids & as the manager in Noatum Asia with all my female colleagues on our contribution to the company and to the family. It's a day to urge others to stand for women's dignity and value around the world.
2) Over the course of the past four decades, women have been making significant gains in their labour force participation and educational attainment. The share of woman in senior roles is increasing gradually. This means that women, and young women in particular, must be confident in their abilities, and when facing barriers, don't be afraid and never give in. Look ahead and plan for the future. Success is not built on past laurels, but rather on continuous work. "Add value to Yourself" is always an essential factor in improving your credentials. Increase your professional qualifications, such as earning a new license or certification. Gain experiences, not jobs. You'll be learning something new and building transferable skills all the while.
In the professional world, anything that could negatively influence your business's reputation or bottom line constitutes a crisis. Some emergencies, like natural disasters, terrorist attacks, a global financial crisis, as well as the recent epidemic which are unavoidable and unpredictable. So crisis management would be the biggest challenge. How to overcome the difficulties with the experience life gives you, and resist the internal and external pressure.
4) • My passion for the work, passion for building up the company with colleagues, passion for the goals, passion for the successes and passion for the inevitable twist
• Providing constructive feedback to subordinates as their motivation to continuously improve in their work, to grow with them together.
• Creating an atmosphere of mutual trust, mutual respect, and mutual teamwork.
• Being a good listener and a problem solver for subordinates who dealing with critical issues.
---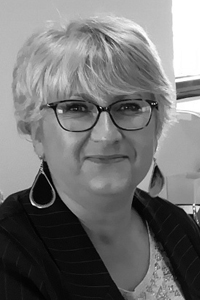 Isabelle Tessier
Customer Services Specialist
Marmedsa
Noatum Maritime
France
1) This is the day when world must become aware of every battle women must win on this day.
2) Never give in to adversity.
3) Being respected anywhere and at any time, and no more feminicides.
4) Simone Veil: for her work and the legalisation of abortion since 1975.
---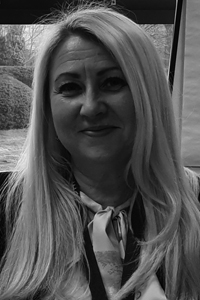 Deborah Dowsett
Contract Logistics Manager
Noatum Logistics
Reino Unido
1) Living in a country that, while not 100%, is closer to gender equality than most, it is difficult to imagine what it is like to be in a place where this journey is just starting. For me International Women's Day celebrates those of us who have got this far and offers encouragement, and support, to those women who have some way to go.
2) If you choose to enter into a working environment that is predominantly male, things are going to be tough, but not impossible! There are no limitations to your achievements if you want something bad enough.
3) I believe that advancing technology has the potential to reduce job opportunities across all sectors, making the already difficult, recruitment process even harder for young women to break in to. Still not impossible though!
4) I could list a number of famous ladies but Anne Burke – my late grandmother – is my choice. A woman way before her time. A tough old lady who despite her humble beginnings, told me I could be anything I wanted to be and do anything I wanted to do.
---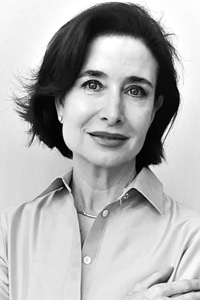 Marian González Pinillos
Terminals Finance Manager
Noatum Terminals
Spain

1) Far from being considered a celebration, this date should rather be a reflection on the challenges that still exist for women around the world. I envision a world in which every woman and every girl can make her own decisions, free from violence and discrimination.
2) First of all, enjoy what you do, and do it with passion. Second, do not forget those women around you in situations different than yours. We can only achieve progress together.
3) Young people's aspirations today are not very different from those we had. However, an outstanding characteristic of today's youth is the way they understand and deal with the world. The major changes in upbringing, technology and hyperconnectivity; young people creating emotional bonds with people they have never met, emotionally exposed to an influenced world, where clearly not everything is suitable for minds that are still undergoing cognitive and intellectual development... In my opinion, this is the major challenge for young women in their dual role of mothers and professionals, to mitigate the perverse effects of technology, although it also has many advantages.
4) My greatest influence was my grandmother. She was a strong, courageous woman. She taught me not to take on the role that was expected of me as a woman at that time.
---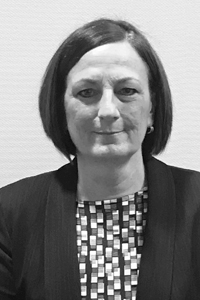 Theresa Maher
Talent Acquisition / Marketing Lead
Noatum Logistics
US
1) I have been very fortunate to work in the United States where many women's workplace challenges have been acknowledged and progress is being made, albeit slowly in some areas. As a talent acquisition and development leader in a traditionally male-oriented industry, I am proud to be part of a company with a U.S. employee population which is evenly split between men and women, with many of those women in management and leadership positions. I am mindful of the fact that women across the world are not as fortunate. It is encouraging that a worldwide focus has been placed on the challenges for women in the workplace, and action is being taken to resolve workplace issues, both locally and globally, through private industry, social justice/advocacy organizations, and government initiatives.
2) I would advise the following:
- Seek opportunities that suit you, your lifestyle, and your passions. If you pursue a career you are passionate about, with a company you respect and that also respects you, then your career will be less of a "job" and instead, a vital part of your multi-faceted life. Do not limit yourself by your degree, traditional female careers, the attraction of high-dollar entry level job offers, or even your interests at the time your career begins. Your interests may evolve, and your real strengths may be manifested as your career progresses.
- Network with others in your industry and your community who can guide and support you through the various phases of your career. Say "yes" to new opportunities, even if it stretches you beyond your comfort zone. Your potential is often more evident to others than yourself.
- Pursue learning opportunities about your organization, the industry, the community, and the world. Follow current events and the outlook for the future in those same areas.
- Develop interests beyond your career to maintain a heathy work-life balance.
3) The next generation of women will likely still face many of today's familiar challenges - work-life balance, unequal opportunity for advancement, under-representation in many industries/careers, and pay inequality. The promotion of women to middle management, thus allowing them consideration and opportunity for executive leadership positions, must remain a priority as well. In addition to the known challenges of today, women of the next generation will also be met with the challenges related to artificial intelligence, technology, and automation in the workplace. These challenges may require women to consider transitioning across occupations or to update/refresh their skills to accommodate partial automation of their current jobs. Companies will be compelled to focus resources on re-skilling their current workforce and supporting educational efforts to train the workforce of the future.
4) The biggest influences in my early years were my parents, who instilled a strong work ethic and moral compass, financial responsibility, a sense of humor, and a desire to succeed in every aspect of life. I also benefited from the many educational and business leaders who saw potential in me, even at an early age, and provided me with advancement opportunities throughout my career. They mentored, encouraged and helped me develop skills and confidence in my own ability to succeed. All of these leaders helped shape me into the person I am today. I have always admired and been influenced by other women in the workplace, particularly women who have risen to leadership positions in the supply chain management industry, a traditionally male-dominated industry. These "trailblazers" have paved the way for many of us in all facets of an industry that now touches many aspects of our business and personal lives.
---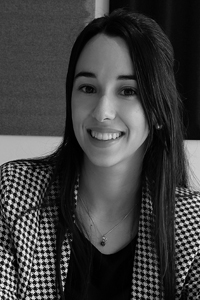 Laia Servet
Operations Manager
Marmedsa Cruise Services
Noatum Maritime
Spain
1) It's a date that reminds me that everyone has to keep working so that one day women will have equal rights, will no longer have to deal with countless prejudices, and there will be no more obstacles to overcome in order to fully enjoy our rights.
2) To keep fighting against the gender roles that have been imposed on us. There is no career specifically designated for men, you have to do what you want to do and what you most like to do. In my case, when I was studying in high school and I told a professor that I wanted to study Marine Engineering, he replied that it was a very difficult degree, and was not suitable for women. This gave me even more courage, strength and motivation to study what I wanted.
3) If we look back, it is true that many things have now changed for the better. However, many more things still need to be improved, and one of the biggest challenges is to close the gender pay gap. Furthermore, we women have demonstrated our abilities at work, but even so, the positions with the most responsibility are still mostly occupied by men, so we must break down this wall and fight for this to change. Finally, I believe that another challenge that must be continue to be fought is the fact that it is believed that motherhood can lead to a loss of employment.
4) My grandmother, a strong, courageous, generous and hard-working woman. She suffered the consequences of a civil war, the post-war famine, Franco's regime, the difficult process of adapting when she emigrated from a small village in the Andalusian countryside to the city... She has always instilled in us that we should study, travel, have a job and not depend financially on anyone.
---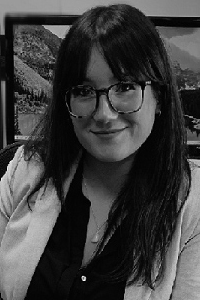 Justi Casas
Spain International Pricing Coordinator
Noatum Logistics
Spain
1) For me, the International Women's Day is just another day we have to remember that there are other 364 days to keep working on the progress and equality between women and men. It´s a day for reflection.
2) I would highly recommend them to pursue whatever their dream is. There is no gender to be a football player, a pilot, an architect, or even a CEO. There are no limits for your expectations. Your essence is the only difference between you and other people.
3) The biggest challenge for all of us will come when the word "Women" will not be part of any Cover Page. That's day when there will not be any differences between genders. That is our goal. That is the goal of women behind me.
4) Too many people gets my respect. My true inspiration is the woman who is struggling herself just to drive a car in her country. The man who is trying his best to avoid child marriage. All the people who are having the worse live-conditions just to guarantee a better future for women. They are really my biggest influence.
---
Patricia Carrión Rincón
Business Development Executive
Noatum Logistics
Colombia
1) More than just a celebration, women's day is a commemoration of the struggle and the demand for the rights of every woman in the world at a social, economic, employment and political level, in which despite the tireless struggle that each of us in our different and multiple roles engages in every day, we still need society and governments to provide better conditions that truly make women's rights viable.
2) Don't stop striving to achieve your goals, don't stop dreaming and strive to have a balance in all the roles we play - in the home as mothers, wives and daughters; as members of a society which although it places obstacles before us, will not stop us succeeding in the professions that we love. Because when we do things with love, society and the world are bound to change the better.
3) Never forget that women's empowerment is based on being at peace with ourselves, is focused on the relationship between our femininity and our environment, based on all the roles we play, and which transcend our own personal and are multiplied in the other people who we are able to help as mothers, wives or professionals based on our love and humanity. The fight is not against the male gender, the fight is against a patriarchal system that has produced values running contrary to our rights. We must be at the forefront of everything, especially in technological breakthroughs to place them at the service of our roles, and we must keep the concept of the FAMILY alive with all our strength, because we live in a society that requires us to stay away from home a great deal.
4) Many women have taken the risk of fighting for their rights in different fields. I admire the Colombian mothers who were victims in the false positives scandal and still hope that their children will return, the mothers of the Plaza de Mayo in Argentina who despite the passing of the years, continue to demand justice, the women who decided to study engineering in an environment exclusively for men who did not give up and made their dream come true, to all those heroines who were helped to liberate our homelands giving their lives for our freedom, and all those who despite their many responsibilities have decided to serve the world selflessly, always seeking the well-being of others. I cannot finish this writing without mentioning the mother of Jesus, who many centuries ago demonstrated what it is to be a truly empowered woman, a woman full of attributes, who did not advertise them, but instead used them in her life to attain the highest honour in the history of the salvation of the world.
---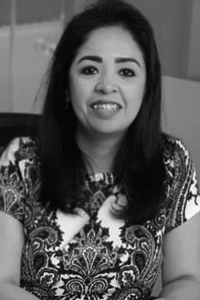 Berenice Pacheco
Country Managing Director
Actanis Project Cargo
Noatum Logistics
Mexico
1) It's a day to highlight our presence in various sectors, celebrating the women activists who fought for us, laying the foundations for gender equality and also a reminder to our new generations to be aware that we still have a long way to go to create a egalitarian society, where we have the same opportunities to develop our potential as men, by participating to a greater extent in our countries' economies, politics and societies.
I belong to the egalitarian generation that believes that women's rights must be something that is real every day and not just on one day, and we shouldn't have to demand them, but until that happens I'll fight for them by the contributions I make in my profession and around me, encouraging everyone to achieve their goals on equal terms.
2) Take a chance and fight for your dreams! Your vocation in life can't be predetermined by your gender, but instead by the determination and perseverance that you have to reach them. Train, innovate, stay up to date, be demanding of yourself, become a resilient and most importantly... Believe in your potential, Believe In Yourself!
3) Ending gender violence. The most important challenges for the next generation of women will be linked to harvesting and consolidating the fruit of the changes that several generations of women in at least the last century have been responsible for. This must happen in all areas (political, economic, social and especially cultural). In other words, they'll have to ensure that their mentality has evolved so they demand rather than ask for their rights, with an understanding that this implies equal obligations. We'll never be subordinates again - we'll always participate and be respected.
4) In the struggle for women's emancipation and the recognition of equal rights, many people in both the past and in the present have set an example, including the from the suffragists who fought for votes for womens to those who anonymously open up new avenues, creating new opportunities and hopes every day. My particular inspirations have been: Amelia Earhart, Vandana Bahadur Maida, Valentina Tereshkova and my mother. I am convinced that diversity enriches us.