The event gathers companies, university students, junior graduates and over 8,000 job opportunities
JOBarcelona 2017, the 4th edition of the International Congress of occupation for university students and junior graduates was held on 15 and 16 March at Palau de Congressos de Catalunya. This fair is a perfect chance to present Marmedsa Noatum Maritime (MNM) as an employer branding and to explain the company internship programmes to the 20,000 candidates registered for the event.
The Human Resources department of MNM was at stand G23 and informed about the development opportunities of a group leader in maritime, logistics and port services.
The second day of the fair, Sergio Santabárbara, Corporate Human Resources Director of MNM, gave a presentation entitled "Build your future with us" where he explained the Group employment opportunities and trainee programmes as well as the current project of a Corporate University. Managers such as Ander Rodríguez, Maritime Services Division BDM, and Alfredo Matias, UGL Branch Manager Barcelona, introduced the main group activities and their own professional career in the company. Some trainees also were at the conference and shared their own learning and working experience.
JOBarcelona 2017 estimates that over 8,000 job opportunities were offered among the 100 companies participating at the event.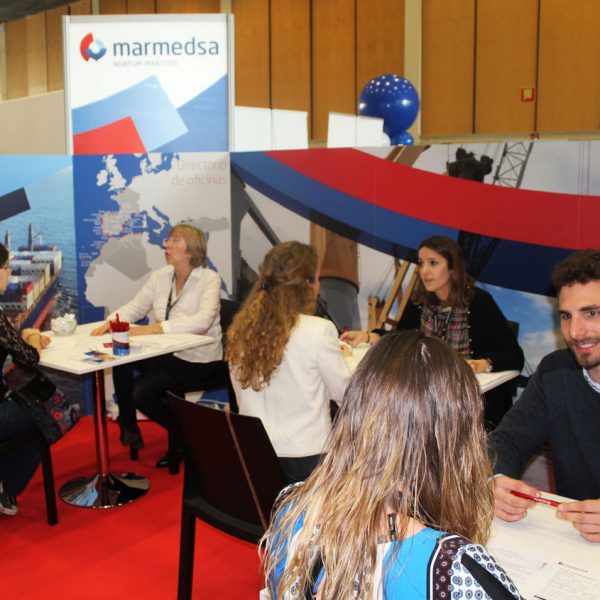 Read more about our trainee programmes and job opportunities.